Mission:
To share love of the American Cowboys, Cowgirls, Indians and our heroes. Where the good guy always wins and for a good cause. To perpetuate all the things the King of the Cowboys stood for and to keep his name alive. Hopefully, with your support, we can share all the goodness of life and let his light shine through.
Programs and Services:
The Roy Rogers - Dale Evans Collectors Association in a non-profit, charitable organization of all volunteers. Money is set aside for sizable donation to the Roy Rogers Scholarship Fund for a student to attend Shawnee State University in Portsmouth, Ohio.
Roy Roger - Dale Evans Festival takes place every August.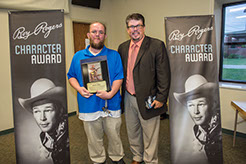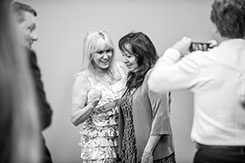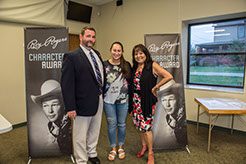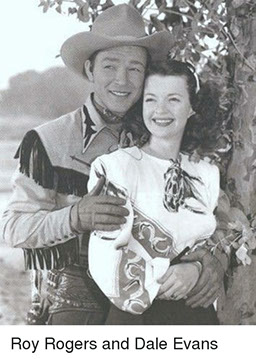 Did you know?
In 1981 The Portsmouth Area Community Exhibits (PACE) was founded as a nonprofit, charitable organization for the purpose of honoring local area people for outstanding accomplishments and to provide forums and exhibits to honor those people. During that first year, the board members of PACE researched names of accomplished local people and began with a list of 97 people who had distinguished themselves beyond the local community. The fields of endeavor for those people seemed as long as the list of names. There were artists, authors, actors, athletes, inventors, politicians musicians singers, educators and corporate leaders; and the list goes on.
Two of the people on our famous list stood out as a national and world-renowned individual. They were Roy Rogers and Branch Rickey. All of you are aware that Roy grew up in Southern Ohio on a modest farm only a few miles from the spot on Duck Run where Roy and his family built their home.
In 1982 PACE decided that our number one famous person should have special recognition so they formed the Roy Rogers-Dale Evans Collectors Association and began planning an annual event. We collected 10,000 signatures from local people, bound the signatures in a huge album and send a delegation, with the album to Victorville, CA to meet with Roy and invite him to a homecoming in Portsmouth, Ohio. The homecoming took place in the Fall of 1982; and in the Spring of 1983, we held the first Western film festival then in the Spring of 1984, the Roy Rogers Festival began.
Contact Info for Portsmouth Area Museums:
Eva Robbins
Mailing Address: P.O. Box 1166, Portsmouth, Ohio 45662
Physical address: 812 6th St. Portsmouth
Email: esrobbins@aol.com
Facebook: View