Endowment: The Gift that Keeps on Giving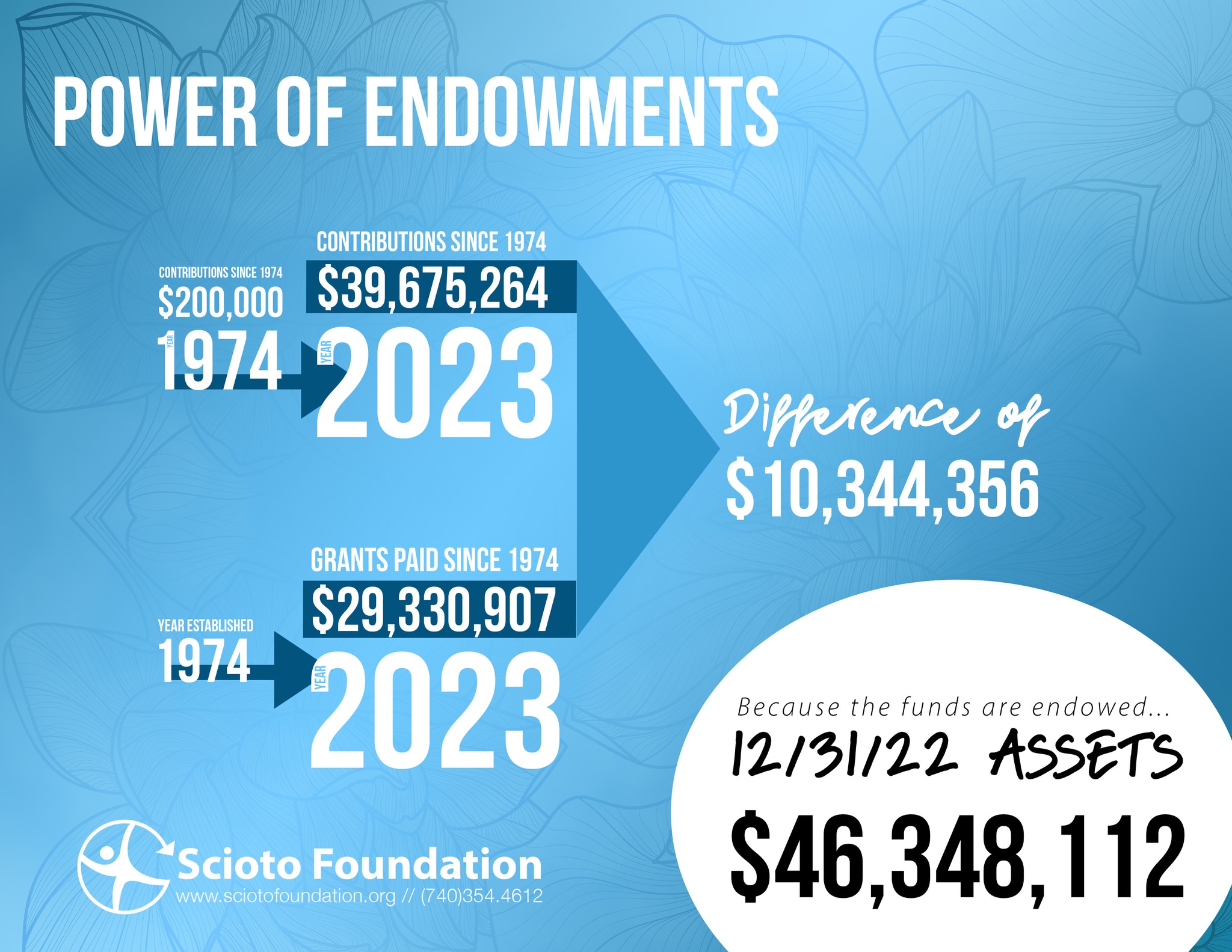 The Rose and Augusta Jacobs Memorial Fund was established in late 2006. It offers scholarships to college upperclassmen from Scioto County High Schools that are majoring in business and music.
The fund was created through a planned gift made by Rose Jacobs and her daughter Augusta. Rose attended high school in Cincinnati and continued her education at the University of Cincinnati Conservatory of Music. She married Jacob Jacobs in 1924. They founded the Eagle Coal and Iron company in 1929. Upon his death, Rose became the sole proprietor of the company in 1957 until her retirement in 1998. Rose Jacobs died in 2005 at the age of 103. Augusta was a graduate of Portsmouth High School and the University of Cincinnati. She taught business at Green High School for 47 years. The very next day after retirement, she joined her mother Rose in the family business. Augusta died in 2002 at the age of 77.
Both mother and daughter were active in the community and belonged to numerous organizations and clubs. Because of their philanthropic gift, since 2007 the Rose and August Jacobs Memorial fund has granted 136 individual scholarships in the amount of $370,000 to 61 students from Scioto County, Ohio.
The fund began with an initial gift of $1,209,625. Over the years, it has awarded $801,378 in scholarships, withstood the recession of 2008, and has a current market value of $1,292,211.40. At some point in time, the scholarship awards made from this fund will exceed the initial gift. This is the power of endowment and a legacy of giving.