Mission:
Seeking to put God's love into action, Habitat for Humanity brings people together to build homes, communities and hope.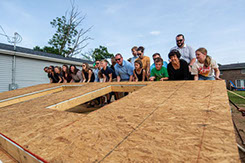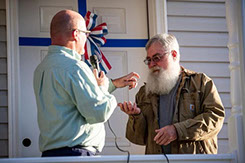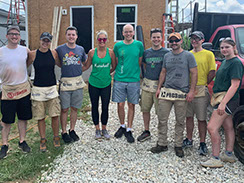 Overview:
Habitat for Humanity of the Tri-State (HFHTS) believes that everyone deserves a decent place to call home and that substandard housing and homelessness are not acceptable.  Since being founded in 1990, HFHTS has completed 153 homes throughout our six-county service area.  HFHTS works with qualified homebuyers by providing them with a "hand up, not a hand out". HFHTS partners with future homebuyers who meet our three minimum qualification standards:  1) Must have a need for better housing; 2) Must be willing to partner with HFHTS in the construction of their own home as well as the houses of others ("sweat equity); and 3) Fall within our income guidelines which are 30% to 60% of the area median household income as set annually by HUD.  Programs currently offered by HFHTS in Scioto County to qualified individuals, families and veterans are new house construction, veteran owner-occupied home repair projects and handicap ramp construction.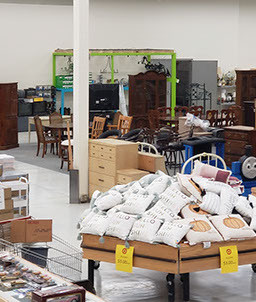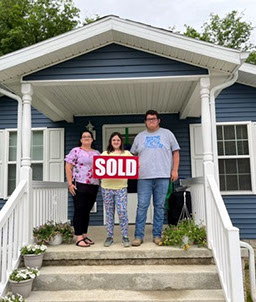 In 2022 HFHTS renovated the former Blackburns Grocery Store in New Boston to house our second Habitat for Humanity ReStore (a home improvement donation and resale center).
In order for HFHTS to achieve its mission, there are four things that need to come together:  A future homebuyer to work with; land on which to build; funding to purchase construction materials; and volunteers. Your support has never been more important than NOW!  The place we refer to as HOME has never been more important.
The effects of the COVID-19 pandemic have impacted our ability to raise funds, serve individuals and families and increased our cost to build by 46% over pre-pandemic material costs.  Volunteer labor and professional services, totaling nearly 2000 hours per new house construction project, help HFHTS keep our houses affordable for our future homebuyers.  Volunteers from all walks of life and varying skill sets, from inside and outside of our community, help us improve the communities where we work.  HFHTS' participation in the Scioto Gives program has added over $85,000 to the HFHTS Endowment that is managed by the Scioto Foundation.  The HFHTS Endowment plays a significant role in the long-term financial sustainability of the organization and continues to help HFHTS achieve its mission in Scioto County. HFHTS thanks our previous Scioto Gives donors for helping us grow the HFHTS Endowment and serve more individuals, families and veterans in Scioto County.
Contact Info for Humanity of the Tri-State::
Phone number: 304-523-4822
Mailing Address:  HFHTS, PO Box 2526, Huntington, WV  25726
Website:  www.hfhtristate.org