Mission:
To strengthen our community and improve the lives of our clients by delivering high quality, integrated mental health, substance abuse, and physical health services, tailored to meet individual needs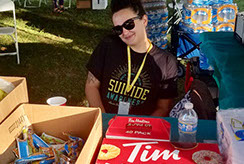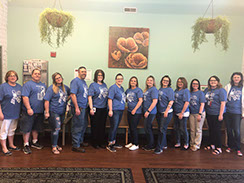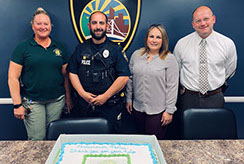 About
Shawnee Mental Health Center, Inc, DBA Shawnee Family Health Center, is a community mental health center and a Federally Qualified Health Center Look-Alike. It serves over 7,000 people of all ages annually. Many of Shawnee services are reimbursed by Medicaid or Medicare, but special projects, such as children's summer programs, The Christmas Store for adults with severe mental illness that are at or below 100% poverty, transportation/gas vouchers, suicide prevention activities, and assistance with obtaining housing supplies (e.g. pots/pans), need to be financed by other sources. The Friends of Community Partners (originally Community Partners) endowment uses funds to support these, and other programs that are adjunctive to the clinical services provided and are designed to help enhance the quality of people's lives.
Medicaid Programs and Services:
Counseling
Psychiatry
Nursing
Transportation
School-based services
Permanent Supportive Housing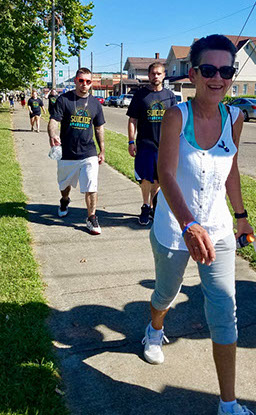 Adjunct Services and Needs
These are things we provide for which there is no payer and are designed with the needs of the patients in mind. This is an example of some of our activities and how donations are used.
Therapeutic art activities for emotionally disturbed youth
Gas vouchers for medical appointments
Hygiene packs
Health and wellness activities
Sundries for Hisle Park Residents
Summer groups for kids
Suicide Awareness and Prevention Activities
Did you know?
In the last three years, we have:
In 2022, we served over 7,700 people
We provide comprehensive physical health care services and not just mental health services
We respond to psychiatric crises across three counties 24 hours a day, 7 days per week
We are a partner in the development of Hisle Park – housing for transitional-age youth aging out of foster care.
We provide employment services for people with any type of disability across our three counties plus 7 other counties.
Contact Info for
Shawnee

Mental Health Center, Inc.

Cynthia Holstein, CEO, SMHC
Phone: (740)355-8686
Website: www.shawneemhc.org
Address: 901 Washington Street, Portsmouth, OH 45662