Mission:
TO CATALYZE + ORGANIZE PROGRESS & CHANGE IN OUR COMMUNITY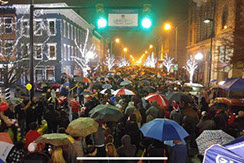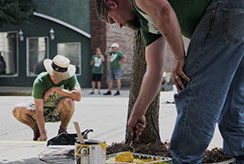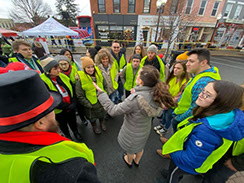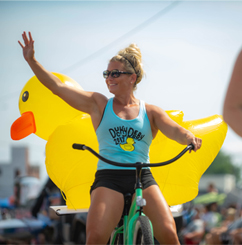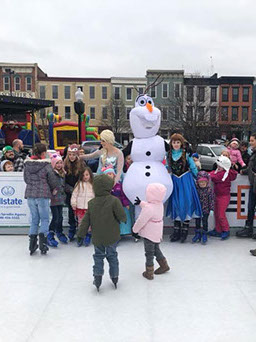 Programs and Services:
Host various events including Portsmouth Winterfest, River Days, Plant Portsmouth, Ducky Derby. During Winter Fest, Boneyfiddle's Market Square transformed into a winter wonderland this holiday season, with skating, millions of lights, and more than a few surprises.
Organized and ran two successful world record attempts. On August 18, 2018, 1,405 citizens got together to show their pride in Portsmouth, beautify our downtown, and set a world record! We're proud of what our community accomplished that day, and see it more as a beginning than an end in itself: the future is bright, and we will continue to unify and beautify our amazing community.
Encourage positive thinking of the downtown Portsmouth.
Help to pay for downtown improvements such as archways to be placed along Second Street. Portsmouth is the heart of Scioto county and Boneyfiddle is the heart of Portsmouth - a healthy heart makes a healthy body. We're working on a host of projects to make downtown the economic center of the area again, and perception makes all the difference! With projects ranging from lighted arches to street signs and trash cans, we hope to make our downtown an experience and destination for the region. Have a great idea? Let us know! Many hands make for light work and the more participation we have from the community, the sooner our city can reflect the pride we have for it!
Contact Info for Friends of Portsmouth:
Bryan Smith, Assistant Director
email: Bryansmith@friendsofportsmouth.com
Address: P.O. Box 132, 347 3rd Street, Portsmouth, OH 45662
Phone: (740) 821-6806
Facebook: View
Website: View