Mission:
To improve the lives of economically disadvantaged children in Scioto County by supplying basic needs and opportunities and fostering hope for their future.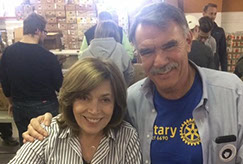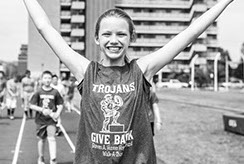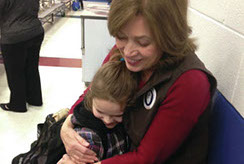 Programs and Services:
Every weekend hundreds of children in our own community go hungry. To help combat this, the Steven A Hunter Hope Fund, Inc., has begun Steven's Power Pack Club. It operates in conjunction with the FreeStore FoodBank and local schools to help ensure that hungry children are provided food for the weekend during the school year. Steven's Power Pack Club currently operates in 20 Scioto, Pike and Adams county school districts in 18 locations, providing food for almost 1,300 hungry elementary school aged children. Each child on the program receives approximately 4 lbs of nutritious, shelf-stable, easy to prepare food every Friday before they go home for the weekend. The children are chosen by their teachers and counselors at their school. Just $120 will provide one hungry child with a Power Pack every weekend for an entire school year.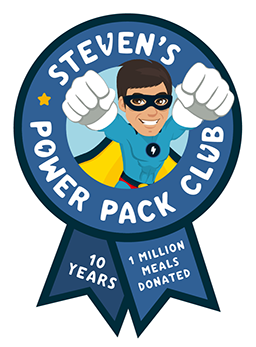 Participating Schools
Steven's Power Pack Club serves over 1,300 hungry children in 20 area elementary schools throughout 3 counties.
Scioto County
Portsmouth Elementary
Portsmouth East Elementary
New Boston Elementary
Northwest Elementary
Valley Elementary
West Portsmouth Elementary
Green Elementary
Clay Elementary
Bloom-Vernon Elementary
Minford Elementary
Sciotoville Elementary Academy
Wheelersburg Elementary
Pike County
Jasper Elementary
Zahn's Corner Middle Elementary
Western Elementary
Waverly Intermediate Elementary
Eastern Elementary
Adams County
Manchester Elementary
North Adams Elementary
Did you know?
Almost 1 in 3 children in Scioto County are considered food insecure.
Contact Info for Steven A. Hunter Hope Fund:
Mark Hunter
E-Mail: contactus@stevenshopefund.org
Phone: (740) 354-3124
Website: www.stevenshopefund.org
Address: P. O. Box 802, Portsmouth, Ohio 45662