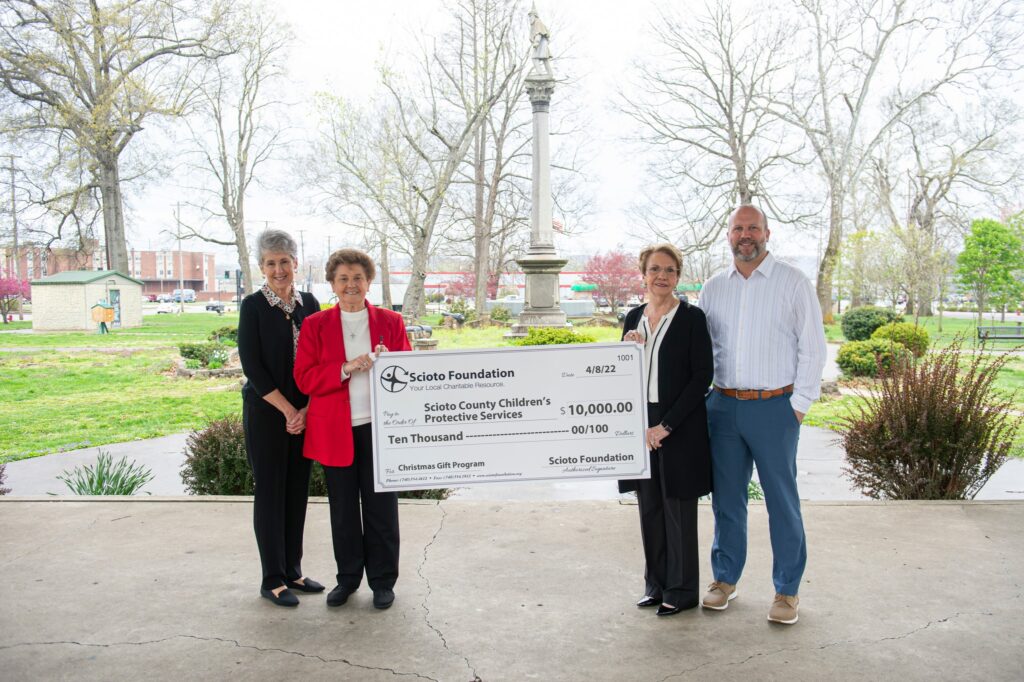 The Scioto Foundation Board of Governors have awarded the Scioto County Children's Protective Services a $10,000 grant from the Richard & Thelma Duvendeck Memorial Fund, the A.W. Gregory Fund and Foster-Morgan Fund for its "Christmas Gift Program". The program is designed to make the Christmas season a little brighter for Scioto County foster children under protective care. The goal of the Christmas Gift Program is for each child to receive a $50 Christmas gift card.
The Scioto Foundation annually awards grants on a quarterly basis in categories of the arts/culture, education, economic development, social services, civic benefit, youth personal development, animal welfare and healthcare. Application deadlines are March 31, June 30, September 30 and December 31.
SF grant applications and guidelines may be found on the Scioto Foundation's website, www.sciotofoundation.org.