Written by Kay Bouyack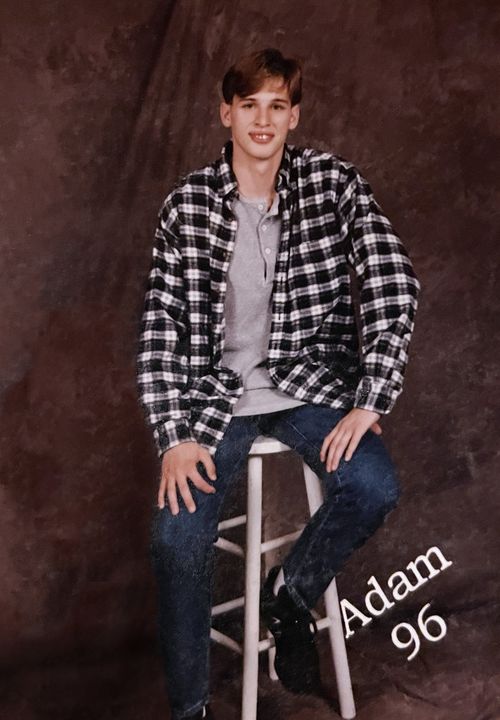 The Scioto Foundation has announced the establishment of the Adam Eldridge Memorial Scholarship, created by Vicky Eldridge in memory of her son.
To be eligible for the scholarship, a student must be a graduate of a Scioto County high school, maintain a high school or college GPA of 3.0 or better and plan to attend a post-secondary educational institution. The scholarship may be renewed.
The volunteer scholarship committee of the Scioto Foundation will make annual selections of recipients for the scholarship on behalf of the SF Board of Governors.
The son of Vicky Skaggs Eldridge, Adam Eldridge was born on December 6, 1977 in Portsmouth. He passed away on March 31, 2021 at the age of 43. Adam was a graduate of Glenwood High School and the Scioto County Joint Vocational School. After he graduated from high school, he worked on river barges until suffering a brain injury after being hit in the head by a piece of equipment in 1999 when he was almost 22 years old.
His mother Vicky was Adam's loving and proud caregiver for more than 20 years before he died from cancer two years ago.
"Adam was an all-round good person," Vicky said. "He was very intelligent and encouraged everyone to go to college so that they could get good educations and good jobs."
"Adam would do anything for anybody and wanted to do everything he could for people," Vicky added. "He loved animals too. His injury left him with short-term memory problems; he still had long-term memory. He was an avid reader, but that activity was taken away with his short-term memory difficulties."
Vicky said she and Adam talked about setting up the fund. He wanted to give kids the opportunity to have a better life and to help those with lower incomes improve their financial situations. They wanted the scholarship to be available to any students in the Scioto County area to attend any college if they were qualified.
Adam thought about going to college but loved his job before he got hurt, Vicky said. "He didn't know what he wanted to do later in life, but he would have wanted to help many folks," she added. "He cared about others."
"I couldn't have asked for a better son," Vicky concluded.
Contributions to the Adam Eldridge Memorial Scholarship Fund from family, friends, or the general public may be made at any time. Donations may be in the form of gifts of cash, securities or property.
Additional information about the Adam Eldridge Memorial Scholarship Fund or other planned giving opportunities at the Scioto Foundation may be obtained by contacting Patty Tennant, Program Office – Donor Services, or SF Executive Director Kim Cutlip at (740) 354-4612.