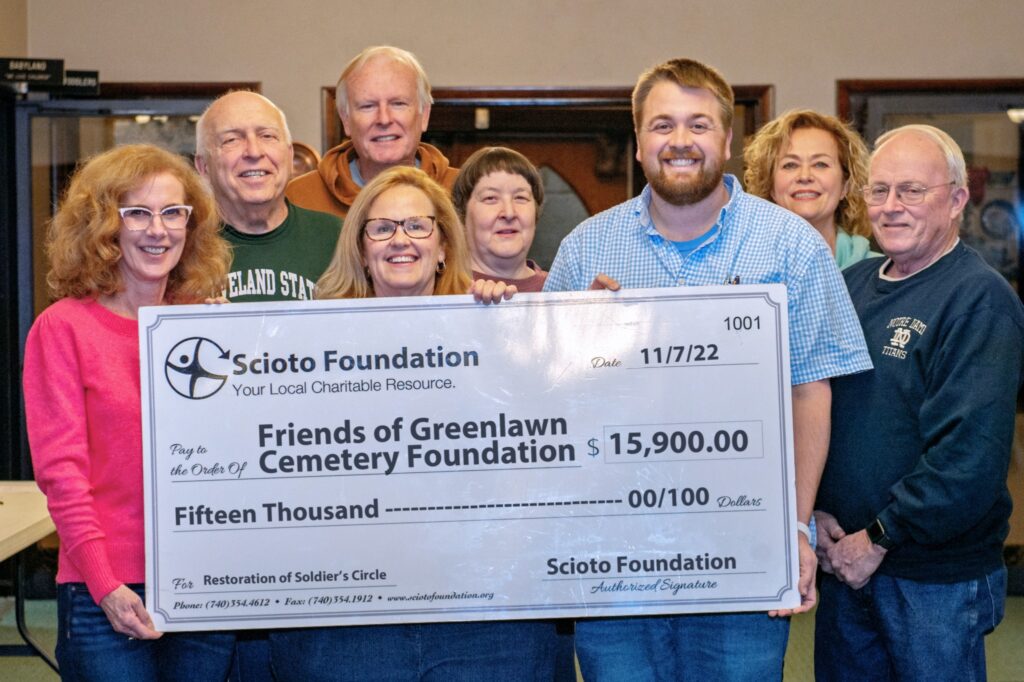 In the fall of 2022, the Scioto Foundation's Board of Governors awarded the Friends of Greenlawn Cemetery Foundation $15,900 dollars for its phase II of the Soldiers Circle Restoration. This grant will allow the group to restore the statue and base that sit in the center of Soldiers Circle. In 1884, the center statue was erected to watch over those who proudly served their country.
Prior to the second phase, the Friends of Greenlawn Cemetery Foundation installed flag poles that encompass the area, reseeded the grounds, and painstakingly reset and cleaned the 365 monuments that reside.
For more information about this grant or how your nonprofit organization can apply, please contact our Grants and Scholarships Coordinator, Ginnie Moore by calling (740)354-4612 or emailing her at ginnie@thesciotofoundation.org.
The Scioto Foundation annually awards grants on a quarterly basis in categories of the arts, education, community development, social services, healthcare and others. Application deadlines are March 31, June 30, September 30 and December 31.
SF grant applications and guidelines may be found on the Scioto Foundation's website, www.sciotofoundation.org.