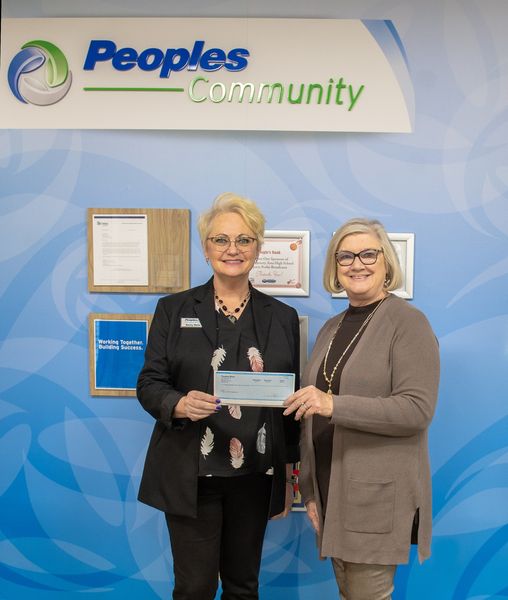 We would like to say thank you to our newest 2023 Scioto 365 member, Peoples Bank!
Pictured are Becky Wells, Bank Manager of Peoples Bank – Portsmouth Main office and Patty Tennant, Program Officer – Donor Services of Scioto Foundation.
Scioto 365 is a dynamic community leadership initiative of the Scioto Foundation. At the heart of Scioto 365 is impact grant-making focused on creating and sustaining vibrant, healthy, and safe neighborhoods (community and economic development). With support from the staff of the Scioto Foundation, community leaders develop annual grant parameters, give donations, and determine which nonprofit grants to award! Scioto 365 gives donors a voice they might not typically have: the power to leverage funds to make a collective impact on our community.
Individuals, families, and businesses who wish to become a member may do so by contributing to Scioto Foundation $365 per year or a one-time gift of $3,650 to become a lifetime member. You can sign up online by visiting www.sciotofoundation.org and clicking on the donate button