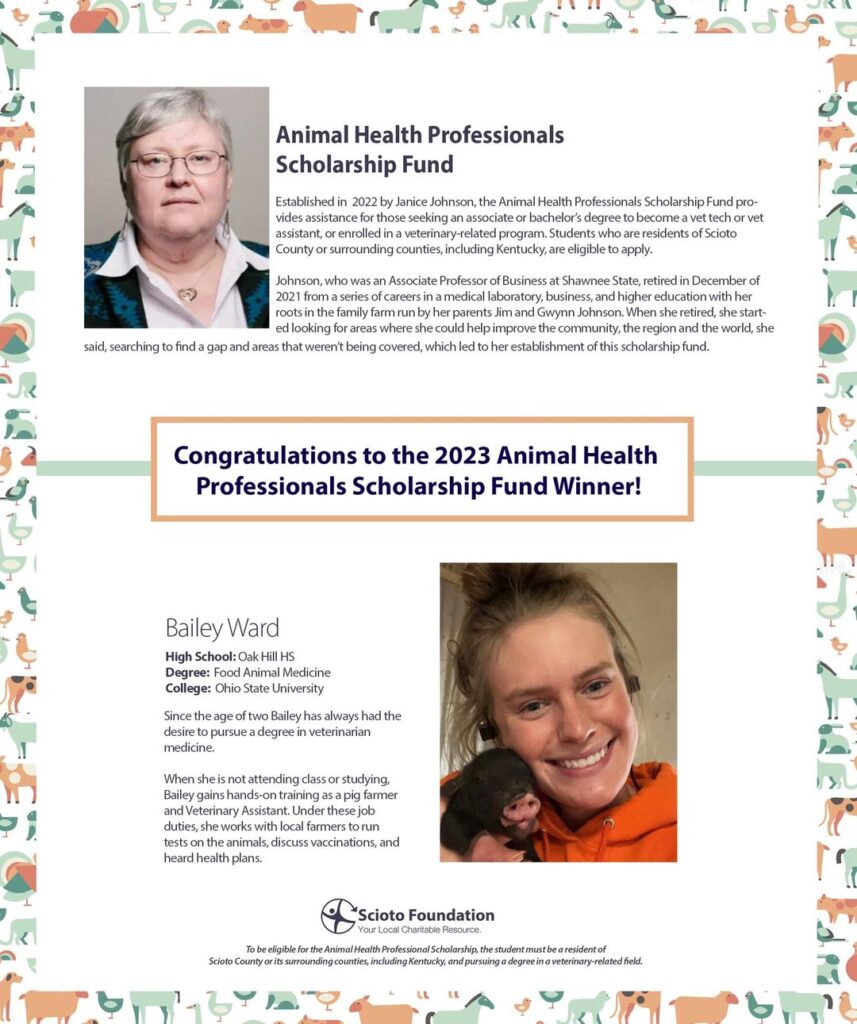 Johnson, who was an Associate Professor of Business at Shawnee State, retired in December 2021 from a series of careers in a medical laboratory, business, and higher education with her roots in the family farm run by her parents Jim and Gwynn Johnson. When she retired, she started looking for areas where she could help improve the community, the region, and the world, she said, searching to find a gap and areas that weren't being covered, which led to her establishment of this scholarship fund.
The Scioto Foundation scholarship application opens at the end of the year and closes a few months after. Those who are residents of Scioto County or its surrounding counties, including Kentucky, and enrolled in a veterinary-related program are encouraged to apply.
For more information about this scholarship fund, other funds at the foundation, or the Scioto Foundation scholarship application, please contact Ginnie Moore, Grant and Scholarship Coordinator by emailing ginnie@thesciotofoundation.org or phoning the office at (740)354-4612. Those wishing to make contributions to this fund may do so at any time. Online donations can be made by visiting www.sciotofoundation.org.