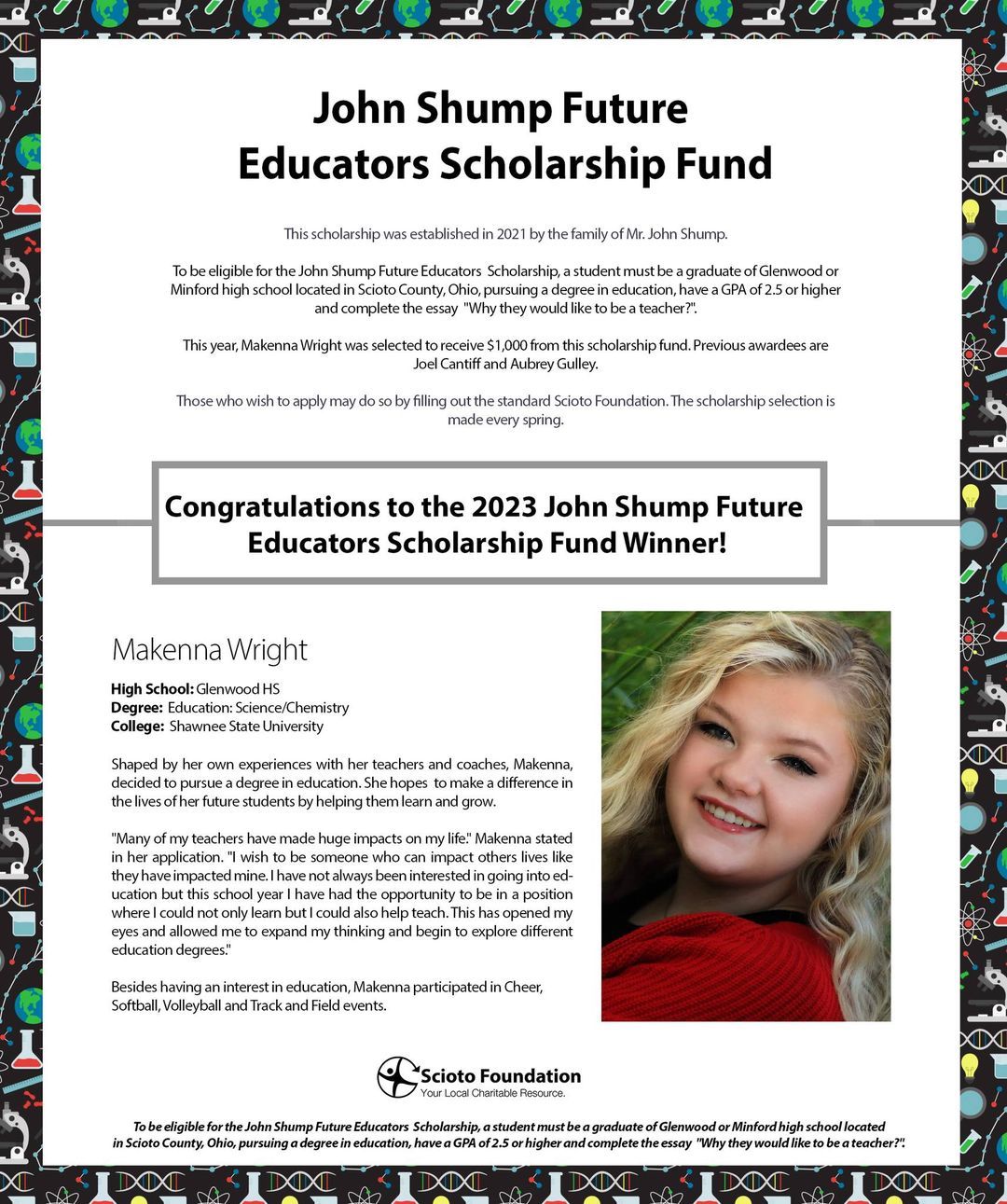 Congratulations to the winner of the 2023-'24 John Shump Future Educators Scholarship Fund, Makenna Wright. Makenna will receive $1,000 from this fund.
This scholarship was established in 2021 by the family of Mr. John Shump.To be eligible for the John Shump Future Educators Scholarship, a student must be a graduate of Glenwood or Minford high school located in Scioto County, Ohio, pursuing a degree in education, have a GPA of 2.5 or higher and complete the essay "Why they would like to be a teacher?".
Previous awardees from this scholarship fund are Joel Cantiff and Aubrey Gulley.
Those who wish to apply may do so by filling out the standard Scioto Foundation. The scholarship selection is made every spring.
For more information about this scholarship and others at the Scioto Foundation, please call (740)354-4612 or email our Grant and Scholarship Coordinator, Ginnie Moore at ginnie@thesciotofoundation.org.