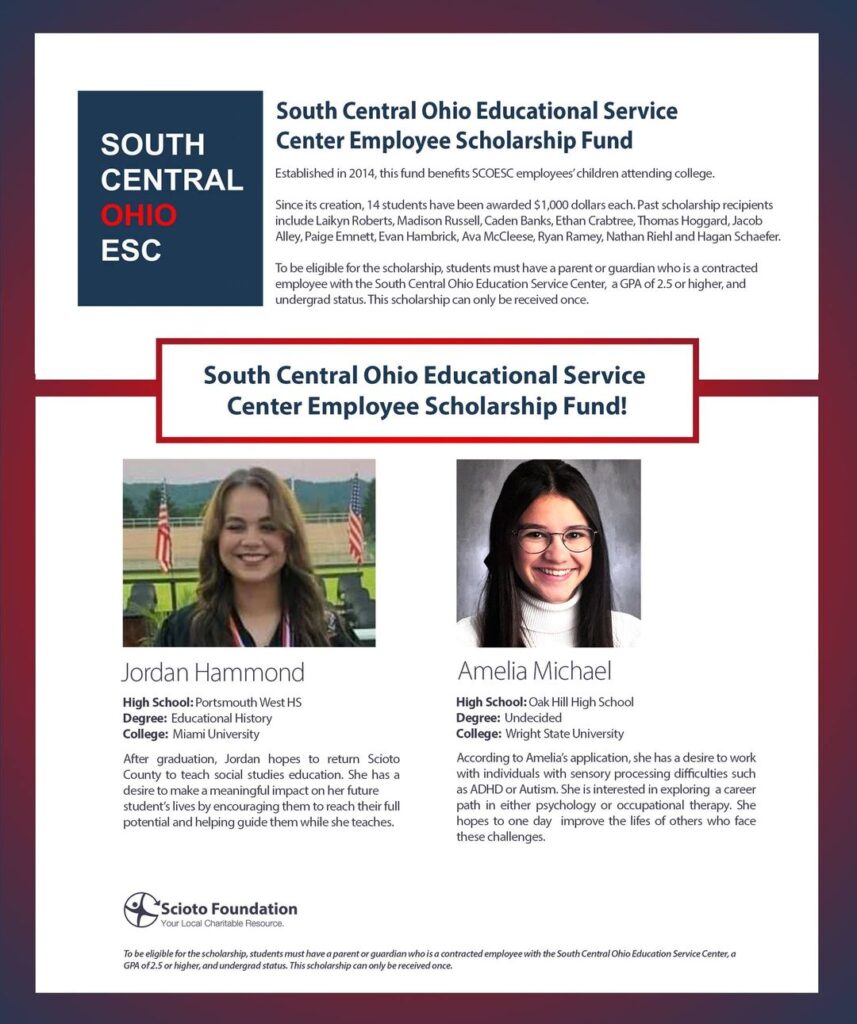 Congratulations to the winners of the 2023-'24 South Central Ohio Educational Service Center Employee Scholarship Fund, Jordan Hammond and Amelia Michael. Both will receive $1,000 from this fund.
Established in 2014, this fund benefits SCOESC employees' children attending college.
Since its creation, 14 students have been awarded $1,000 dollars each. Past scholarship recipients include Caden Banks, Ethan Crabtree, Thomas Hoggard, Jacob Alley, Paige Emnett, Evan Hambrick, Ava McCleese, Ryan Ramey, Nathan Riehl, Laikyn Roberts, Madison Russell, and Hagan Schaefer.
To be eligible for the scholarship, students must have a parent or guardian who is a contracted employee with the South Central Ohio Education Service Center, a GPA of 2.5 or higher, and an undergrad status. This scholarship can only be received once.