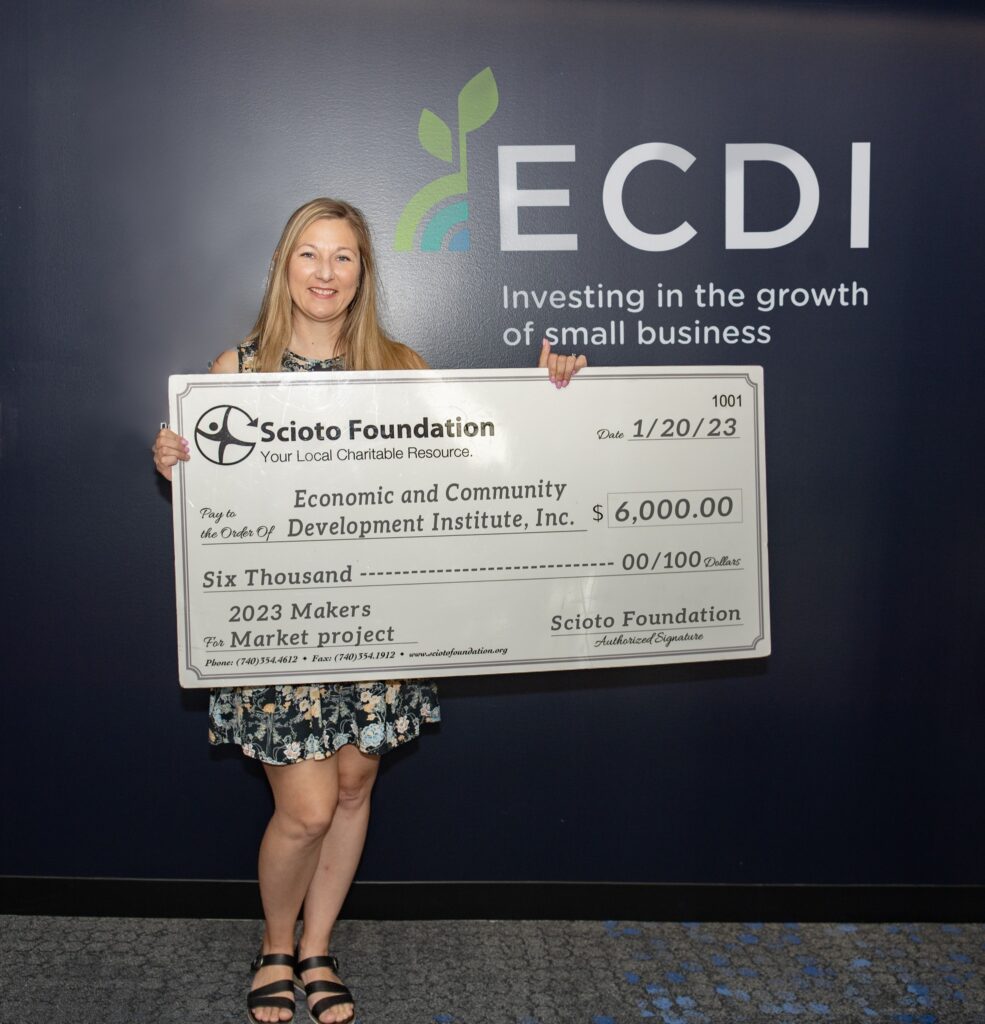 In early 2023, the Economic and Community Development Institute, Inc. was granted $6,000 from various unrestricted funds to support the 2023 Makers Market project. The Makers Market, which is held over six weekends in the winter and spring, offers "maker" entrepreneurs in the area an opportunity to sell their products, find new customers and increase their revenue.
The SF grant will help to cover supplies and occupancy and storage expenses.
The Scioto Foundation annually awards grants on a quarterly basis usually in categories of the arts, education, community development, social services and health. Application deadlines are March 31, June 30, September 30 and December 31.
SF grant applications and guidelines may be found on this site under grants.