Written by Kay Bouyack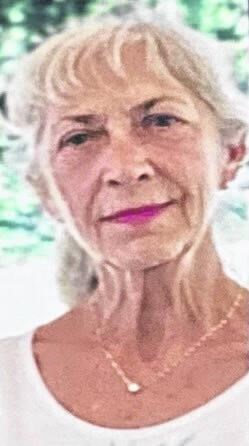 The Scioto Foundation is pleased to announce the creation of the Linda Lawson Scholarship Fund established through an estate bequest that is the largest donor gift the Foundation has ever received. The new endowment was set up by Lawson ten years ago in her trust to assist students in the region with college educations, tuitions and living expenses. .
"Linda's gift stands as the epitome of this community's generosity," said Scioto Foundation Executive Director Kim Cutlip. "Her gift will offer roughly $150,000 per year in scholarships. Truly, this is an amazing legacy."
Lawson's trust stipulates that the income shall be distributed for the purpose of paying or assisting in payment of educational expenses for worthy students identified by the Scioto Foundation Board of Governors for study beyond high school. Funds may be used for the payment of educational, tuition, living, room, board and book expenses for college level course work for worthy low to moderate income students. Qualified students should, at the time of their high school graduation and at the college level, maintain a B+ or better average for their college course work.
The Linda Lawson Scholarship Fund is limited to individuals who, at the time of their graduation from high school, reside in Scioto County or in surrounding counties. Preference will be given to those who reside in Scioto County, Ohio at the time of their graduation from high school.
Lawson passed away on October 30, 2021 at the age of 83. She was born on April 20, 1938 in Portsmouth to the late Arthur and Ruth Jones.
Lawson graduated from Washington High School in West Portsmouth and Mercy Hospital School of Nursing in Portsmouth. She began her career in nursing at Hilltop Nursing Home of which she became the owner and administrator. She continued her service to the local healthcare community at Golden Years Convalescent Center, Greenbriar Convalescent Center and Heritage Square.
Contributions to the Linda Lawson Scholarship Fund from family, friends, community supporters or the general public may be made at any time. Donations may be in the form of gifts of cash, securities or property.
Additional information about the Linda Lawson Scholarship Fund or other planned giving opportunities at the Scioto Foundation may be obtained by contacting Patty Tennant, Program Officer – Donor Services, or SF Executive Director Kim Cutlip at (740) 354-4612.