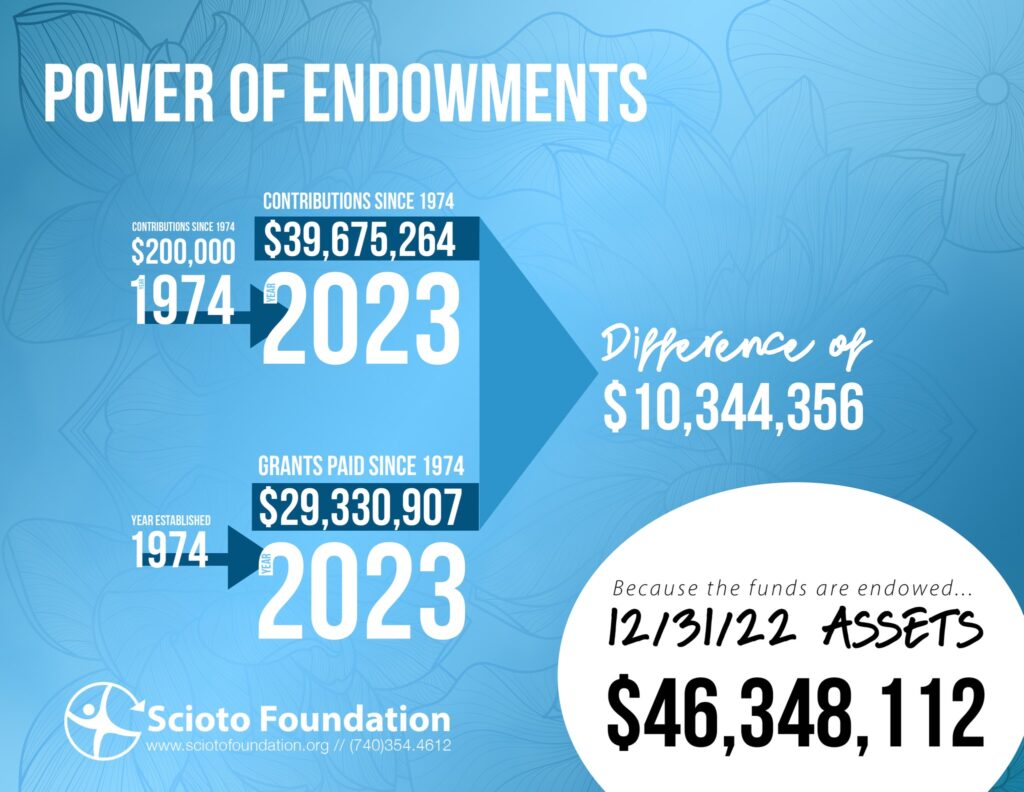 Through the power of endowments, a gift to the foundation is preserved in perpetuity. Dollars are invested for long-term growth, benefiting the community for generations.
In 1974, the Scioto Foundation was established with a gift of $200,000 from the estate of Bertha T. Johnson. Since then, the foundation has received a total of $39,675,264 in contributions while paying out $29,330,907 in scholarships and grants. If the funds were not endowed, only $10,344,356 dollars would be available. However, through careful investing, the Scioto Foundation's 2022 year-end market value was $46,348,112 dollars! Combine the asset total with the amount of grants paid, comes to 75 million dollars, almost double the amount of contributions the Scioto Foundation has received. What a return on investment!
Scioto Foundation offers various endowment types and plans to cater to our donor's legacy. Whether it is a large gift or a small gift that can be built over time, Scioto Foundation can help the donor meet their charity goals.
For those wishing to learn more about how they can create an endowment fund, please call Scioto Foundation's Executive Director, Kim Cutlip, or Donor Services – Program Officer, Patty Tennant at (740)354-4612 during business hours or email info@thesciotofoundation.org.