Written by Kay Bouyack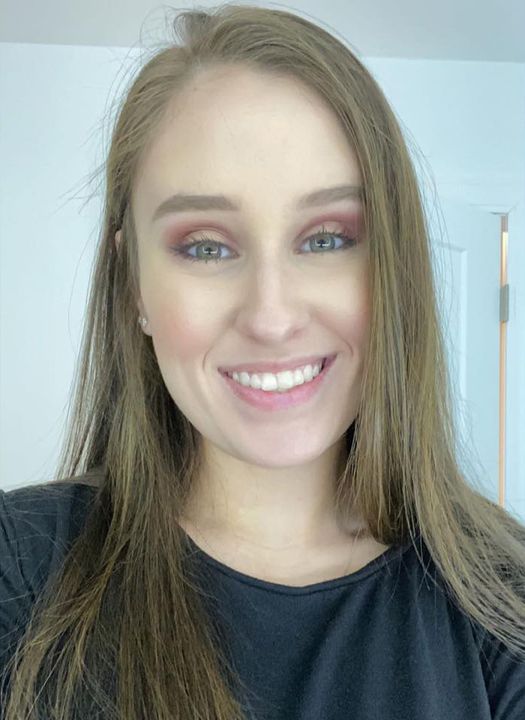 The Scioto Foundation has announced the establishment of the new Mikaylah Belford Moore Scholarship Fund created by Alex Moore of South Webster in honor of his wife who sadly passed in spring of 2023.
To be eligible for the scholarship, a student must be a graduating senior at South Webster High School with a documented high school grade point average of 3.0 or better. The candidate must plan to major in a STEM-related field. Preference will be given to girls that participated in high school sports.
The volunteer scholarship committee of the Scioto Foundation, in consort with the Moore family, will make the annual selections on behalf of the SF Board of Governors.
Born June 5, 1999 in Portsmouth, Mikaylah is the daughter of Michelle Belford and Ryan Rase and the granddaughter of Joe and Sandy Belford and Mike and Debbie Rase. She grew up in Vernon Township and attended school at Bloom Vernon where she graduated in 2017. While in high school she was a member of Select Sound and National Honor Society and was chosen Senior Homecoming Attendant. She also played
volleyball and softball and was a 14-year member of 4 – H.
While taking engineering classes at South Webster, Mikaylah became interested in the field. She received an Associate Degree in CAD drafting from Shawnee State University and was hired as a drafter at EN Engineering, now called ENTRUST Solutions. She was pursuing her Bachelor's Degree in Engineering at Ohio University when she was diagnosed with GBM.
Mikaylah and Alex were married on June 1, 2019; her in-laws are Rick and Lou Ann Moore.
"Mikaylah and I wanted to set up this scholarship fund to help others pursue a degree in a STEM field, said Alex. As they look back on the last few years, there has been no shortage of people willing to step up and help her anyway they could, he said.
Alex cites numerous examples including several Scioto Foundation scholarships which helped Mikaylah get through college.
"When she started at EN Engineering, Mikaylah was a young woman working around almost exclusively men and they always treated her like an equal," Alex said. "When she was diagnosed with cancer, her fellow employees and management at her company really stepped up to do what they could from giving private donations and mentioning her in quarterly calls to still inviting her to work luncheons and calling to check on her. Even after not working for two years, ENTRUST Solutions still makes her feel like she's a part of their family."
"Bloom Vernon Schools rallied around her after her diagnosis, mentioning her at cancer walks and making shirts supporting her, A couple of her teachers from Bloom Vernon even drove up to Columbus to see how they could help when they found out she was in the hospital," Alex added.
"Her church community at Waits Baptist Church have helped cook dinner for the family after some of her surgeries and never cease in asking how she is doing and praying for her," he continued. "We even had calls from people we never knew before from out of state, asking if there's anything they can do or letting us know she's on their prayer list."
"We can't even begin to express how grateful we are to everyone that's helped us get to where we are today," Alex said. "We hope that with this scholarship we are able to help out others just starting on their college journey with the hope that they can achieve all the dreams Mikaylah isn't able to achieve now."
Contributions to the Mikaylah Belford Moore Scholarship Fund from family, friends, community supporters or the general public may be made at any time. Donations may be in the form of gifts of cash, securities or property.
Additional information about the Mikaylah Belford Moore Scholarship Fund or other planned giving opportunities at the Scioto Foundation may be obtained by contacting Patty Tennant, Program Officer – Donor Services, or SF Executive Director Kim Cutlip at (740) 354-4612.