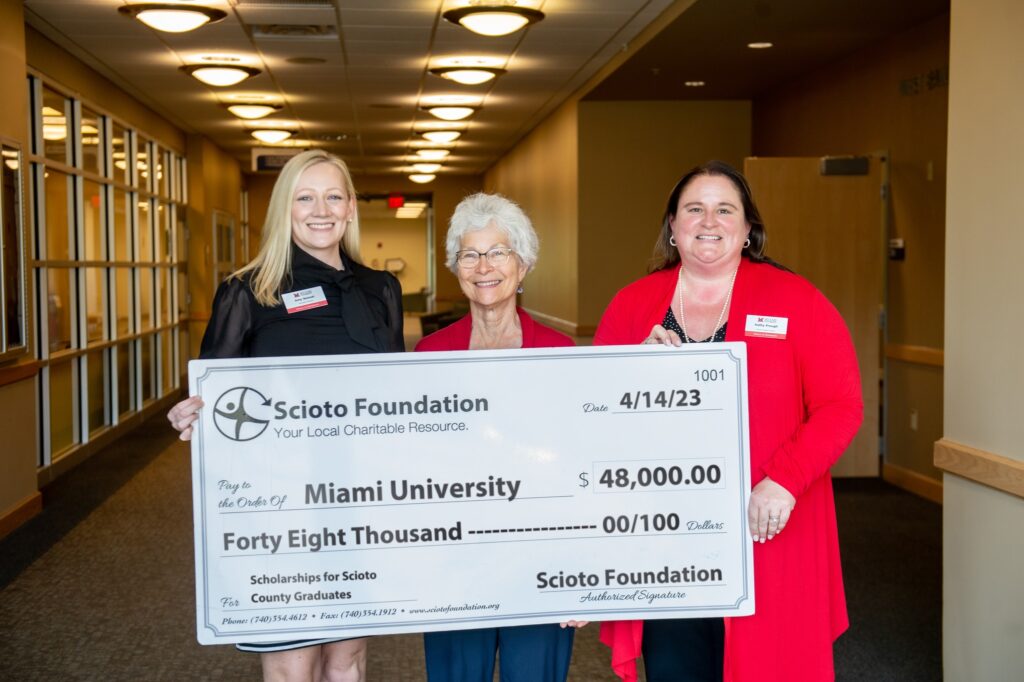 April of 2023, the Scioto Foundation Board of Governors granted Miami University $48,000 from the Bess and Marie Pixley Fund so that MU can continue to give scholarship awards to help make a Miami education more affordable to students who reside in Scioto County. The Scioto Foundation grant would provide scholarships for both students with and without need.
The Scioto Foundation annually awards grants on a quarterly basis in classifications of the arts, education, community development, social services and health. Application deadlines are March 31, June 30, September 30 and December 31.
SF grant applications and guidelines may be found on the Scioto Foundation's website, www.sciotofoundation.org.
Pictured are Amy Beissel(left) and Kathy Prough(right) of Miami University with Scioto Foundation Board Member, Barb Bradbury.